Downloading and Installing
1) Click on the Software link at the top of any Gaming Safari page.
2) Select the Windows version you have. For more information on that, click one of these links: Windows XP Windows Vista and 7 Windows 8 and 8.1
3) Click the Download Now button. When prompted, Run (Internet Explorer) or Save (Firefox or Chrome) the file.
4) Once downloaded, open the file. (Internet Explorer should prompt you to run once downloaded)
Firefox: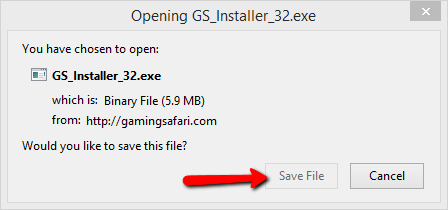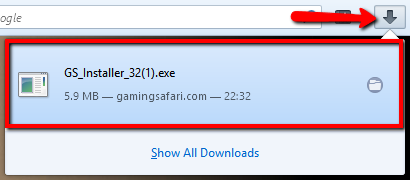 Chrome:

5) Follow the installation instructions.
6) Enter a room. See specific instructions for your browser below:
Internet Explorer Users:
You will be prompted to allow our website to open a program. Uncheck "always ask" then press Allow.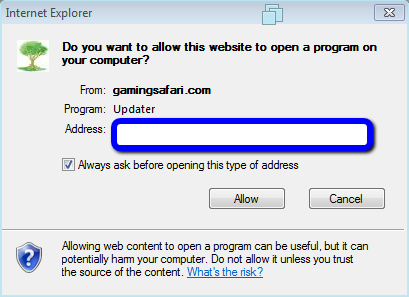 Firefox Users:
You will be prompted to select a helper application when clicking on a room. Select gamingsafari, then press Remember. Then click okay to launch the room.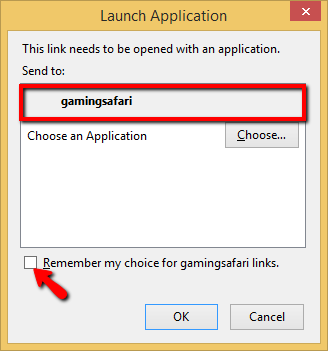 Chrome Users:
You will be prompted to allow an external protocol request. Click Remember then press Launch Application.